Puppies of Black Standard Schnauzer
We are happy to recommend puppies from our stud and beautiful healthy females.
Please contact us for more info.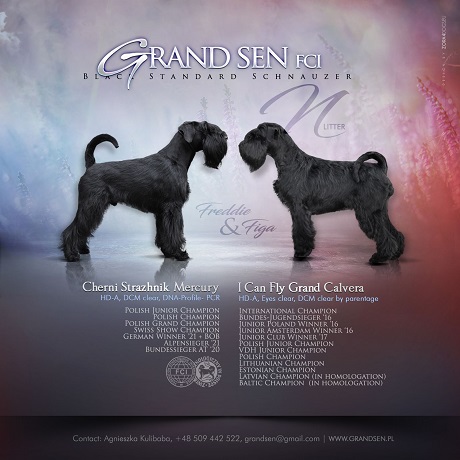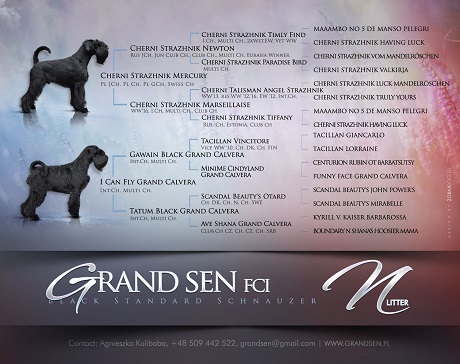 Our dogs are members of our family, they live with us, surrounded with love, care and respect. Puppies come into the world in our home. From the first moments of their life they are introduced to the surrounding world, other animals and human beings. To new homes our puppies can go no earlier than the age of eight weeks: de-wormed, vaccinated, with a complete set of documents and a "puppy kit". We also provide all buyers with help the raising, feeding and training their new joys.

We warmly welcome all interested in purchasing our puppies to make a reservation.